Between Hell And Heaven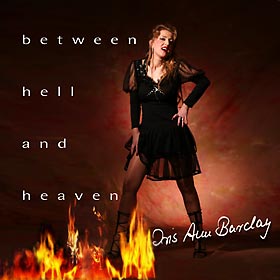 interpreter: Iris Ann Barclay

title: Between Hell And Heaven

label: Beyond The Blue Horizon

style: Rock-Pop

tracks: 5

published: august 2004

EAN-Nr.: 4 260070 450020

order CD online at Blue Horizon
CD description:
Iris Ann Barclay has succeeded in combining the best of three musical genres on her notable debut CD "Between Hell and Heaven": Her songs have the power of rock, the melodiousness of ballads, and the accessability of pop.

The tracks on this CD are supported partly by classical and partly by electronic instrumentation which create a wide variety of textures without relying on common, modern, gimmickery production techniques.

The ballad-pop guitar riffs, for example, have just the right combination of neither too hard nor too soft.

Iris Ann Barclays powerful, expressive voice is the principal reason, though, for the albumīs strong first impression. Iris Ann Barclay creates intense moods which range between the mundane everyday and dreamy flights of fancy.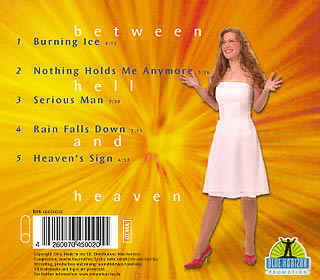 audio test:
Here you can try all Songs of the CD. Click on the Realplayer (

) or Windows-Media (

) icon beside "listen". For hearing the songs in your favourite mp3-player, click on the title of the track, or click "try all songs" to listen to all tracks. If you want to save an audio test, click on the title with the right mouse button and choose "save target as". Below you can download a zip-file with all audio tests.

Have fun!